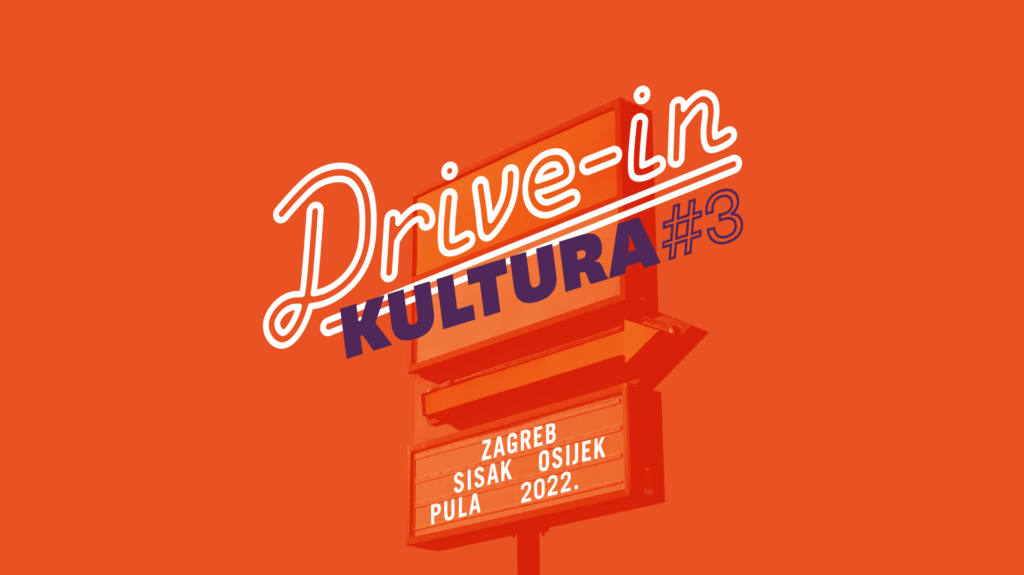 The arrival of spring is an opportunity for Croatia to host the 3rd Drive-in Kultura, the country's largest drive-in festival. The event takes place from May 6th to 28th in Sisak, Pula, Osijek and Zagreb.
Drive-in Kultura is an initiative launched by Sabmarine, a film production and event company. Created in 2020 when cinemas closed because of the pandemic, Drive-in Kultura is one of many drive-in projects developed as a response. They offered audiences the chance to see films while respecting the confinement restrictions. On May 12th the web-site Film New Europe, published an article entitled "Independent drive-ins on the rise in Croatia". Indeed demand from professionals and film-buffs has encouraged a large number of drive-ins to open. For example, CineStar, Croatia's largest chain of cinema complexes, organized screenings in the parking lots of shopping centres. The Drive-in Kultura project came out of this dynamic.
Organized this year throughout the month of May, the screenings take place in Sisak (May 6th and 7th), Pula (May 13th and 14th), Osijek (May 20th and 21st) and Zagreb (May 27th and 28th). Every evening the programme starts with a Croatian short followed by a national or international feature film. Among the shorts is Summer Fruits by Josip Lukić, considered as one of the most talented film-makers of his generation. The animation film Cockpera (available on Arte), Sad sam ja Irena, and Microcassette – The Smallest Cassette I've Ever Seen are also being shown. The feature films include Murina and an animation film for young audiences, Neparožderi.
Sources: Croatia Week, Film New Europe, Time Out, Drive-in Kultura