"Barbaros: Sword of the Mediterranean" tells the story of Admiral Hayreddin Barbarossa and his 3 brothers Ishak, Oruc and Ilyas. To this day, Barbarossa is regarded as one of Turkey's greatest sea captains; in the 16th century he and his brothers assured the Ottoman Empire's supremacy across the Mediterranean.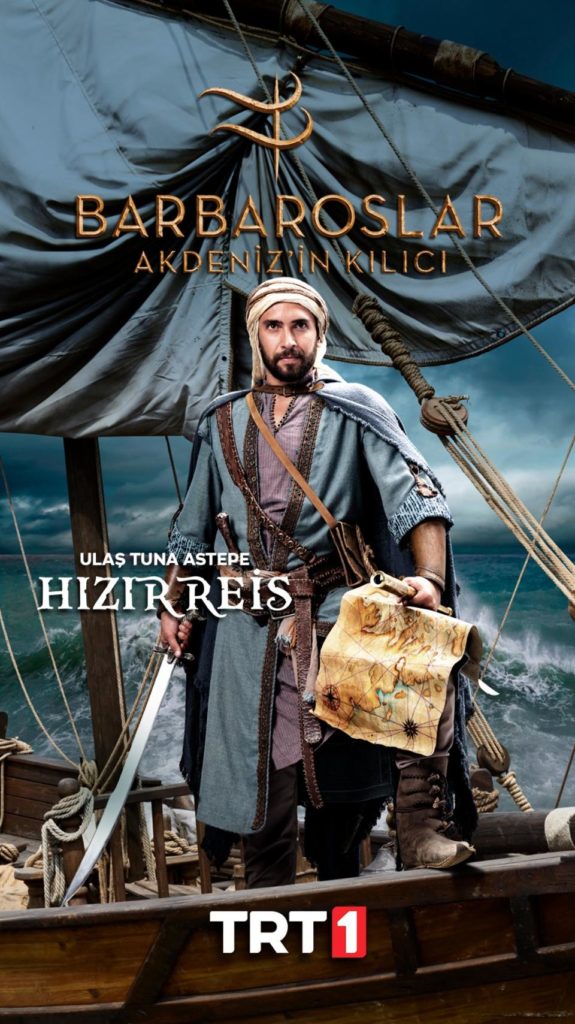 As well as featuring pirates, sailors and slave traders, the series is also a historic journey: "At a time when there were no treaties on how to share international waters, and when a country's borders were not sacrosanct, the power of the sword reigned supreme – and the powerful always prevailed," according to the Daily Sabah.
"Barbaros: Sword of the Mediterranean" was shot in TRT's new international film studio in Istanbul, but also in Antalya and Marmaris. Directed by Doğan Ümit Karaca and Adeel Adeeb and produced by ES Film, the series is the largest Turkish television production to be shown on TRT1 – the premier national channel. The series stars some of the best Turkish actresses and actors such as Engin Altan Düzyatan and Ulaş Tuna Astepe.
For more information on the audiovisual news in Turkey, click here.
Sources : dailysabah.com, trtworld.com, imdb.com, alestiklal.net, doyouknowturkey.com