The Last Prisoner is the latest film by Bujar Alimani. Released in France on July 22nd, this feature film shows the desperate manoeuvring by the Communist Albanian government to remain in place during the 1990's.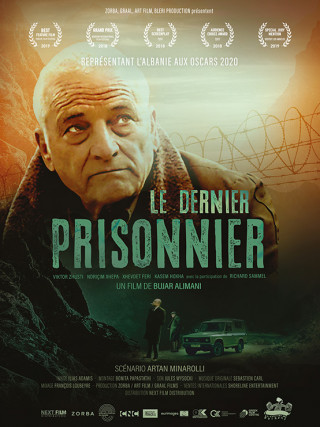 When Envers Hoxhua's dictatorship ended, his successors managed to maintain their hold on power – keeping the country isolated from Europe. The European Union tried to bring the country under its umbrella by offering economic aid packages – conditional on democratic advances being made. That's the context at the opening of The Last Prisoner: the authorities offer to release a political opponent called Leo, who has been locked up for fifteen years. Previously he had been a university professor – and a college friend of the European delegate sent to Albania to witness the government's attempts at cooperation. The staging of Leo's release from prison would seem to be a solution to access the promised aid packages
Alimani's film chronicles this liberation, following Leo's journey from prison to the capital. The director paints a portrait of the collapsing Communist government and the lethargy pervading the whole country. One of the cars breaks down, the prison convoy comes to a halt in a cold mountain landscape. Their only mechanic is a deaf / mute, their only telephone unreliable. The film is constructed as a political thriller confronting Communist Albania with the desire of a people to emancipate itself.
The Last Prisoner has received various awards, including Best Feature at the Trieste Film Festival. It also represented Albania at the 2020 Oscars. This Albanian, French, Greek and Kosovar co-production received support from the Albanian Film Centre and a grant from Creative Europe.
Sources :
https://www.courrierdesbalkans.fr
https://www.lemonde.fr
http://nextfilmdistribution.com
Other articles about Albania