Anca Damian, Romanian film-maker, is currently working on her fourth feature, The Island. Scripted with Augusto Zanovello, the film is co-produced by Aparte Film (Romania), Take Five (Belgium) and Komadoli (France).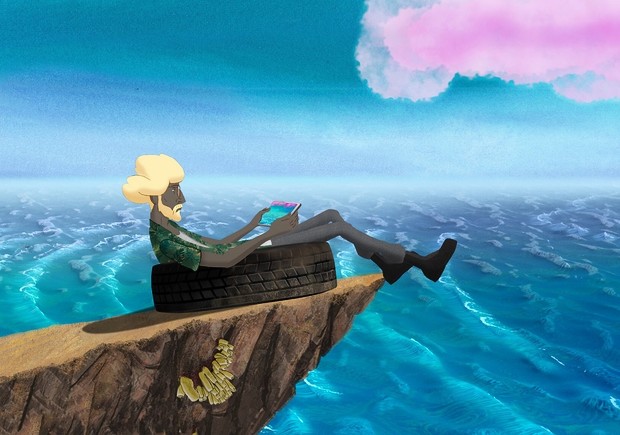 The director describes her work as a musical and a "back-to-front version of the Robinson Crusoe story". Several characters are the same as in Defoe's version. Robinson is a doctor who voluntarily isolates himself on an island. Soon his solitude is disturbed by migrants, guards and representatives of NGOs. Anca Damian emphasised that with the Covid-19 crisis her film has taken on a new dimension. The central notion of loneliness assumes a new definition: "The whole film has greater resonance now: phrases like "I am alone, but alive" or "Do you want to share your loneliness with me?" / "With pleasure" mean much more now. In our previous world, loneliness already existed but it was masked by mobility. Now it has become impossible to ignore it."
At the beginning of March the project was selected at Bordeaux' co-production forum Cartoon Movie. The Island has also received support from Romania's National Centre for Cinematography, Eurimages and Creative Europe – MEDIA. Although the film is still in development, Anca Damian hopes to show it in preview at festivals in 2021.
Sources :
https://apartefilm.net
https://cineuropa.org
https://www.taxshelter.be
Other articles about Romania