Halima Ouardir's new film, Clebs [Dogs], won the Crystal Bear for Best Short Film at this year's Berlin Film Festival.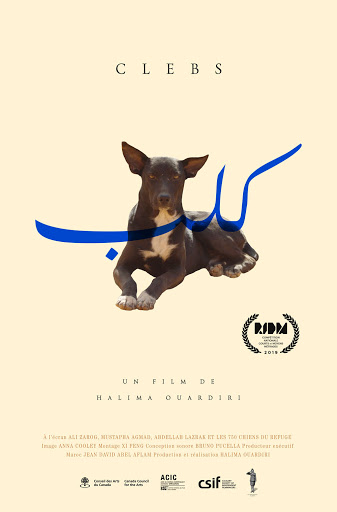 "The dogs' coats – brown, beige, black and white – blend with the ochre of the earth and the sun-drenched walls. Quiet when they're resting, the place becomes deafening at feeding time when the animals begin their concert of barking."
Clebs trailer
The Swiss-Moroccan film-maker took her camera through a shelter for stray dogs in Agadir. Her film highlights the repetitive daily life of these canines, at the same time offering a reflection on the life of millions of human beings also in search of a welcoming land.
The jury said it was "very impressed by the images, the light, the colours and the sound", and captivated by the camera as it follows 750 animals waiting to be adopted.
Sources :
http://www.film-documentaire.fr
https://fr.le360.ma
https://leseco.ma
Other articles about Morocco