ERT, Greek public television, has just announced which Greek productions and co-productions will receive financial support. The total amount of funding is €714,000 – to comply with the rule that broadcasters give 1.5% of their gross income to Greek cinema. The Greek broadcasting company will support twelve projects.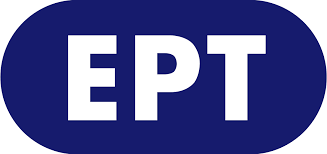 Among the selected feature films there are four dramas, two international co-productions and five documentaries. The dramas will benefit from a total of €410,000. The international co-productions will receive €60,000 from ERT. Among them Margot Schaap's second feature Quicksand, co-produced by the Greek company Homemade Films and presented last November at the Agora market-place of the Thessaloniki International Film Festival.
Window to the Sea by Miguel Ángel Jiménez. Co-produced by the Greek company Heretic, the film was shot on the island of Nisyros.
Finally, the documentaries will be supported with up to €175,000. Producer/director Angelos Rallis will receive this for his film Mighty Afrin, which was also singled-out at the Thessaloniki Documentary Festival's Agora. Set in Bangladesh on the flood-prone Brahmaputra river, the film follows a motherless 12-year-old girl, Afrin, facing an uncertain future when her home is destroyed by a storm and she sets out to find the father she has never known.
The other documentaries are Sundays by Alethea Avramis (also produced by Heretic) an investigation into her father's past, a Greek Orthodox priest who practised in the United States.
Queen of the Deuce by Valerie Kontakos (produced by Exile Films) is about the controversial Chelly Wilson. The documentary traces her life, from her youth before World War II as a Greek Jewish woman to her rise on the Times Square porn circuit in the 1970s.
There is also Cucina Povera by Alexandros Merjouris (from Anemon Productions) and To Vrady Ypochorei by Timon Koulmasis (produced by KaBel).
Sources :
https://cineuropa.org
Other articles about Greece