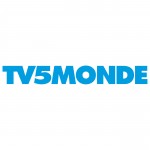 According to the 2014 Maghreboscope, TV5MONDE has maintained its position as the leading French-language channel in North Africa, with 10.5% of the weekly audience aged 15 years and over, an increase of 3.6 points compared to 2013 . In the Executives and Managers category, TV5MONDE is also the most popular French-language channel in North Africa with 43.3% of those who watch it every week.
In Algeria
Every week TV5MONDE brings together 6.4% of Algerians aged 15 and over, an increase of 2.3 points over 2013. TV5MONDE is now the leading French-language channel in Algeria.
In Morocco
The weekly cumulative audience of TV5MONDE for 15-year olds and over reached 12.6% (up 5.6 points) in 2014. TV5MONDE thus maintains its position as leading French-language channel and records its highest audience in Morocco since the measurements began in 2010.
In Tunisia
13.8% of the population watches TV5MONDE every week, up 2.4 points. TV5MONDE ranks second in the French-language listings.
TV5MONDE's very good results in North Africa, supplemented by those of France24, which also rose over the same period, show once again audience's attachment to the complementary package of channels offered by TV5MMONDE and France24, which continues to attract an increasing number of viewers across the region. TV5MONDE Maghreb / Orient is available in French by satellite via Arabsat and Nilesat and on the IPTV networks of Maroc Telecom.
Source: Communiqué de presse TV5MONDE