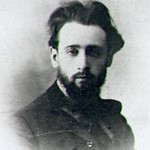 In a February press release, the Association Albert Londres announced the cancellation of its 2015 project in Morocco. The jury of the 77th Albert Londres Award decided not to travel to Morocco for this year's award ceremony, following the expulsion of French reporters who had gone there to cover the event.
The award was created in 1933 in honour of the French journalist (1884-1932). Originally it was for the best newspaper reporter under the age of 40, with a second award added in 1985 for the best broadcast reporter.
The application dossiers must be sent before March 24 2015 to Prix Albert Londres / Scam – 5, avenue Vélasquez – 75008 Paris. More information here.
Source : Communiqué Prix Albert Londres