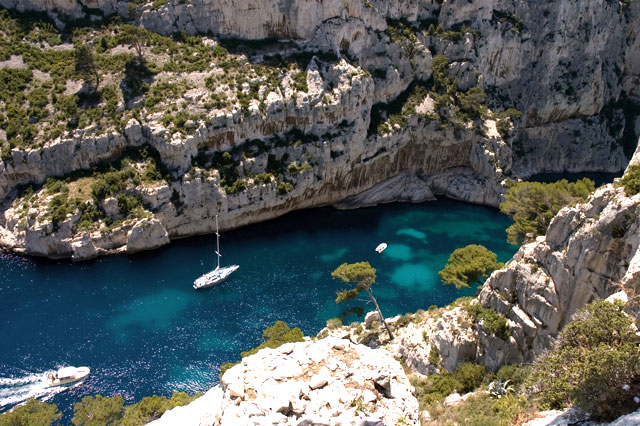 On January 29th the Observatoire des Quartiers Sud de Marseille, in collaboration with the association Santé Littoral Sud, organised a screening of the documentary "Full metal Calanques", at the Mer et Collines social centre, followed by a discussion about industrial pollution in the area south of Marseille.
The documentary has been made by second-year students doing a Master in Documentary Writing at Aix-Marseille University. It is about a little-known aspect of a much-loved recreation area south of the city, accessible to everyone by bus, car or bicycle. Throughout the year the Calanques National Park is a favourite place for the people living in Marseille to relax, where they can swim, walk, lose themselves in the rugged countryside. But in the 19th century, that countryside was quite different. The lead and sulphur factories were working at full capacity, industrial waste grew slowly but surely into slag heaps and ever-spreading chimneys dominated the skyline, spewing out their black, toxic fumes.
The documentary questions what remains of this past. It shows the ruins, waste products and above all an invisible but wide-spread pollution, forgotten by those who do not want to see it but which is the object of an on-going fight by those who live with it.
Screening : last Wednesday, January 29th, at the Centre social Mer et Collines, 16 boulevard de la Verrerie
Sources :
https://www.journalventilo.fr
https://www.millebabords.org
https://oqsm.hypotheses.org/
Other articles on Marseille