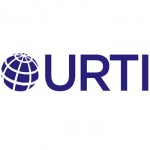 In a press statement on April 16th, URTI (Union Radiophonique et Télévisuelle Internationale) announced its official selection.
The pre-selection jury of the 34th URTI International Grand Prix of Creative Documentary, made up of the heads of public service television channels which are members of URTI, met in Paris from April 13th to 16th to decide its official selection of ten finalist documentaries:
• Book a fugue (Dite Dinesz) – TVR (Romania)
• Du grain au tableau (Branko Istvancic) – HRT (Croatia)
• Front Row: The school in the swamps (Joseph Conrad Rubio) – GMA Network (Philippines)
• Germans are a bit scared of me (Alban Muja) – RTK (Kosovo)
• Jimmy goes to Nollywood (Jimmy Jean-Louis & Rachid Dhibou) – France Ô (France)
• Little Miss Nobody (Bernard Balteau) – RTBF La Une (Belgium)
• Matanga (Georges Kabongo) – Antenne A (Republic of the Congo)
• Rwanda, la vie après (Benoit Dervaux & André Versaille) – RTBF La Deux (Belgium)
• Taïga (Hamid Sardar) – France 5 (France)
• The promise of a happy childhood (Piotr Morawski & Ryszard Kaczynski) – TVP (Poland)
These ten films will be screened on June 12th and 13th by the final jury. The winner of the Grand Prix, with a purse of $1,000, will be announced on Thursday June 18th at Monaco's Grimaldi Forum as part of the Golden Nymphs ceremony of the 55th Monte-Carlo Television Festival.
As a reminder, URTI organises the International Grand Prix of Creative Documentary with the support of UNESCO and all the international broadcasting organisations.
Source: communiqué de presse URTI