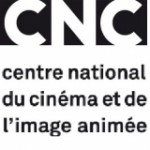 As part of the development fund for Franco-Greek co-productions set up by Frédérique Bredin in Cannes in May 2014, the Franco-Greek committee has continued its task of developing cinema co-productions between France and Greece: the films must be at least 60 minutes or longer, any genre (drama, animation, documentary), and aiming for a first release in cinemas.
The committee met in Athens on June 22nd. It examined 15 projects (12 Greek initiative and 3 French initiative) of which five were chosen to receive finance from the assistance fund:
– "A mon âge, je me cache encore pour fumer" by Ryhana Obermeyer: €40,000 (French initiative)
– "Demain je traverserai " by Sepideh Farsi: €95,000 (French initiative)
– "Virus" by Angelos Frantzis: €105,000 (French initiative)
– "La dernière plage" by Tanos Anastopoulos: €35,000 (Greek initiative documentary)
– "Cosmic Candy" from Rinio Dragasaki: €125,000 (Greek initiative)
The next appeal for projects will be launched on July 27th and the Commission will meet on October 27th and 28th.
Source: communiqué de presse du cnc