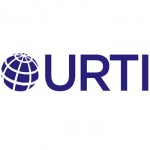 The Union Radiophonique et Télévisuelle Internationale (URTI), which is organizing the 27th URTI International Grand Prix for Radio, has launched a call for participants on the theme of multiculturalism. The competition was created in 1989 and rewards radio productions from anywhere in the world for their efforts in research and originality.
This free competition is open to any broadcasting organization, association or institution for programmes lasting a maximum of 60 minutes.
The prize money for the URTI Grand Prix is $1,000 (one thousand dollars). You can register your programmes either by returning the entry form or directly on www.urti.org. The deadline to register a candidature is September 4th 2015.
For more information contact Nathalie Lacroix – nathalie.lacroix@radiofrance.com
Source: URTI