The Algerian series Mayna, directed by Walid Bouchebbah and written by Lamia Kahli, is looking for a broadcaster in the month of Ramadan. In March the production company, Atyaf, organised a special press screening at the CNCA (Centre national du cinéma algérien) so the film-makers could present the series and explain the problem to journalists.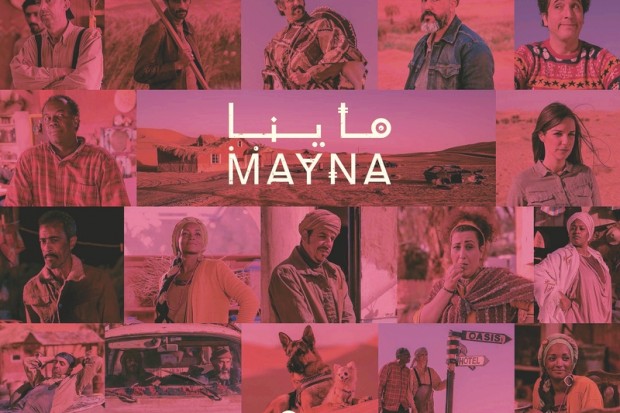 In twenty 26-minute episodes Mayna follows two central characters: Krimo, a hotel manager and Hmimi, who owns an oasis. Motivated by greed, these two start trafficking illegally in wildlife. The authorities are alerted to the disappearing animals and launch an investigation, their search teams led by a detective and his dog.
In Algeria a series like this is called a "chorba sketch", from chorba, a soup often served during Ramadan. During the Holy month average viewing time increases dramatically, so public television produces more comedy-based entertainment (series, sitcoms), locally referred to as "chorba sketches". Mayna, like all comedy series, offers a wide range of bizarre characters, each one funnier than the last: two poachers, a crazy searcher and a somewhat stupid detective.
Last year Atyaf Productions could not find a broadcaster, and that scenario seems to be repeating itself this year. As the director explained during the press screening, "we are three weeks away from the holy month but still can't market Mayna. Some say it's a great series, but no one's committed themselves. So we wanted to have a preview with journalists, because they're the best placed to assess the project." According to the newspaper El Watan, this situation is due to an "economic model of broadcasting in which, despite the proliferation of television channels, productions are struggling to find an outlet because of the lack of transparent and coherent rules."
Sources: El Watan, Liberté, El Moudjahid, DjaZairess