The theatre and film actor Hichem Rostom has died at the age of 75 on June 28th in Tunisia. When announcing his death, the Tunisian Ministry of Cultural Affairs paid tribute to him and described him as "one of Tunisia's most eminent actors." In the spotlight for nearly 50 years, Rostom was well-known internationally.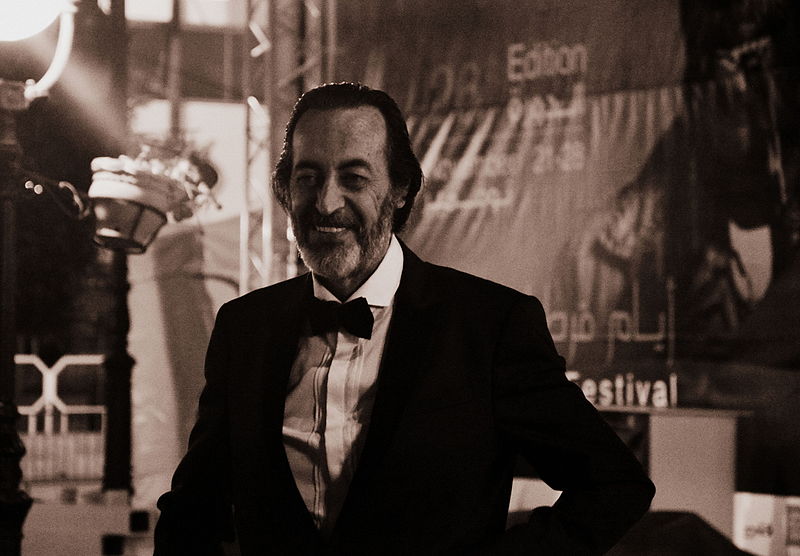 Born in La Marsa, north-east Tunisia, Hichem Rostom studied in France where he obtained a doctorate in Literature and Theatre History. He began his career as a presenter at the Théâtre National Populaire in Villeurbanne. His first film part was alongside Louis de Funès in L'aile ou la cuisse (1976) by Claude Zidi. In 1988 he had his first success playing the main character in Nouri Bouzid's Les sabots en or, presented at the 1989 Cannes Film Festival.
Since then he toured in numerous international projects in France, Italy, England and Germany. The last film he starred in, Bunkoeur, by Tunisian director Nidhal Chatta, will be released this year. It is about Malek, a woman living in an old building by the sea. Her curiosity about her neighbours keeps her occupied until the evenings, when she hears violent arguments. Quarrels which cause her anxiety attacks.
Beyond cinema or television, the theatre occupied him throughout his career. Most notably he directed Caligula and L'Etranger by Albert Camus, he also directed the Carthage Theatrical Days and led workshops in Tunisian universities.
Sources: La Presse, France Info, Le Figaro, IMDb